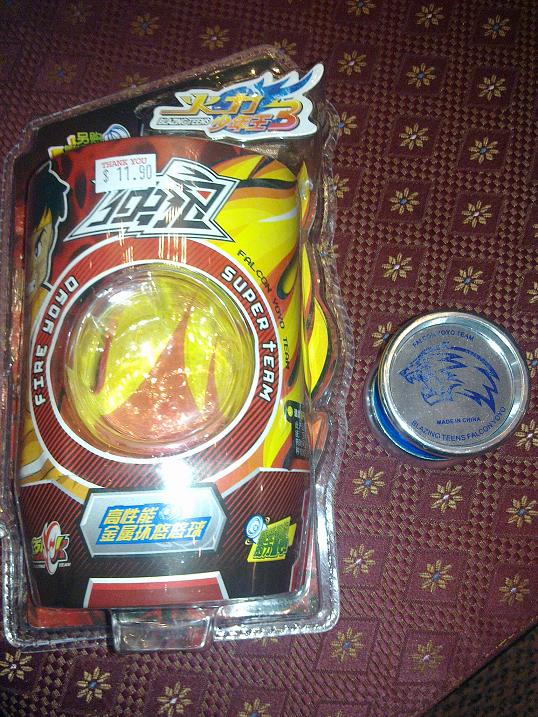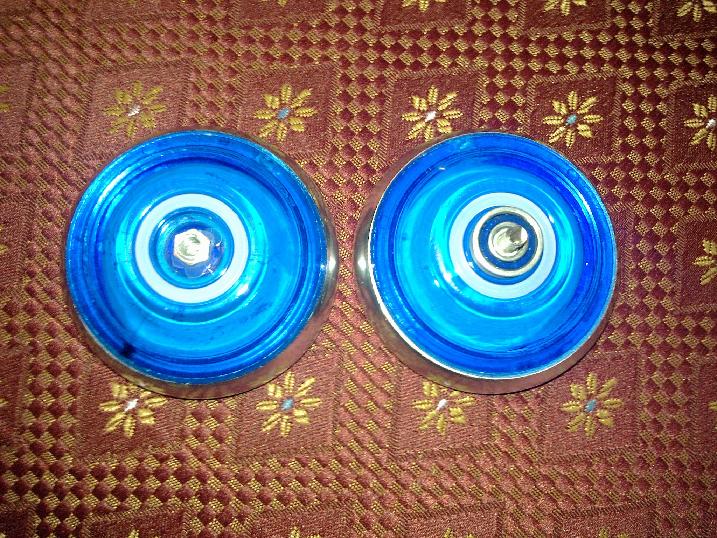 Today i found Fake Blazing Teen yoyo in one of the shop at ICC YES Expo (Year End Sale showcase).. it like bootlegged copy more bootlegged...

Audley Blazing teen yoyo copy by other company.. What in the world??
ok ok enough with this bootleg talk... here the review....
Price: only $11.90 (See the price in pic)

i was like OMG*

when i saw it..
Entire yoyo looks: pass.. can say the cutting is very similar to YoYoJam Hitman

the side cap said "Falcon yoyo team???" but a Wolf Logo??

Weight: too light when play...

Weight distribution: cant feel anything... but still playable..

Respond system: rubber ing.. but very sensative.. always catch the string...

Bearing:
FAILS!!
Greased KK Thin Bearing..and also it use plastic clips to hold the ball-bearing.. cant spin long...

*Note of warning: not suitable for kids why...?? because i notice their cutting of their metal rim was sanitized properly... still got sharp rings in them.. Beware of doing thumb nails gridding.. incase you lazy to cut your nails...